The SmartStash Podcast
Our experts talk about the parallels between manual and digital tidying and why SmartStash is "superior".
Of digital Konmari, "too much or too little", topics of the heart and cluttered desktops
In this episode, everything revolves around the Teams App from SmartStash. As a special guest, Nicole reports on her experiences with the app - personally and in a customer context -, reveals her favourite feature and gives useful tips on using the knowledge management tool for SharePoint Online.
Saskia reveals her annual resolution for 2022, why she wants to tidy up so much and what this topic of the heart actually has to do with the magic of tidying up by Marie Kondo, closed cupboard doors and knowledge management.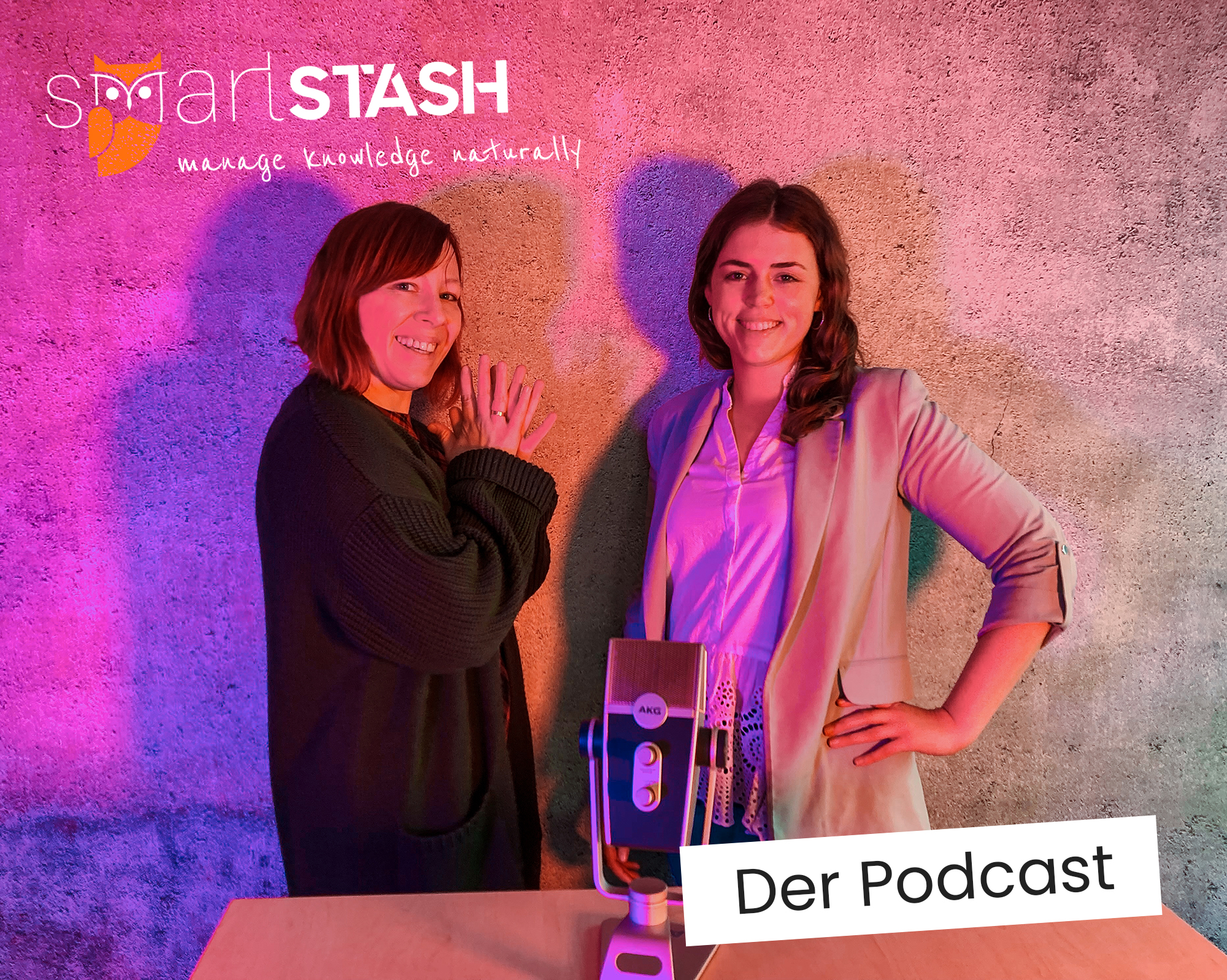 The inspiration for the digital Konmari method
The one junk drawer, the disorganised toolbox or the cellar of doom: we all have them, these chaos rooms. The ones you always think "I should tidy up here, then I could find this and that better". But the inner bastard always finds an excuse not to do it and to continue to be annoyed about the wasted time we spend searching.
These "spaces" also exist digitally. The classics: the cluttered desktop, endlessly nested file folders or no folder structures at all. When you spend more time searching than working, it's really frustrating.
Saskia's passion for order in physical and digital form gave her the idea to apply the Konmari method to knowledge management. The book by Marie Kondo and Scott Sonnenshein, which deals with order, structure and more motivation in everyday work, served as a source.
In the podcast, she goes deeper into the "topic of order at home" compared to "digital order" and reports that there is sometimes a bit of chaos behind closed cupboard doors in her home too.
What actually is Konmari?
If you haven't heard of the term or the Japanese "tidying expert" Marie Kondo, here's a brief explanation of what it's all about. The Konmari method deals with categorical tidying. This means that you don 't proceed room by room, but that you gather things of the same category - such as clothes, household textiles and tools - from all rooms and only then sort them out. The advantages are that you can see what you really have, that you only have to tackle and sort the category once and that you can put it away in one placeat the end !
That way, you don't have to look for the same thing in different places afterwards.
In the process of sorting out, it is also important to ask oneself whether the object sparks joy. If it does not, it is time to let go and be grateful. Gratitude plays a central role in Konmari because it helps us to let go in the first place.
This method - as mentioned in the podcast - can also be wonderfully applied in our everyday digital work.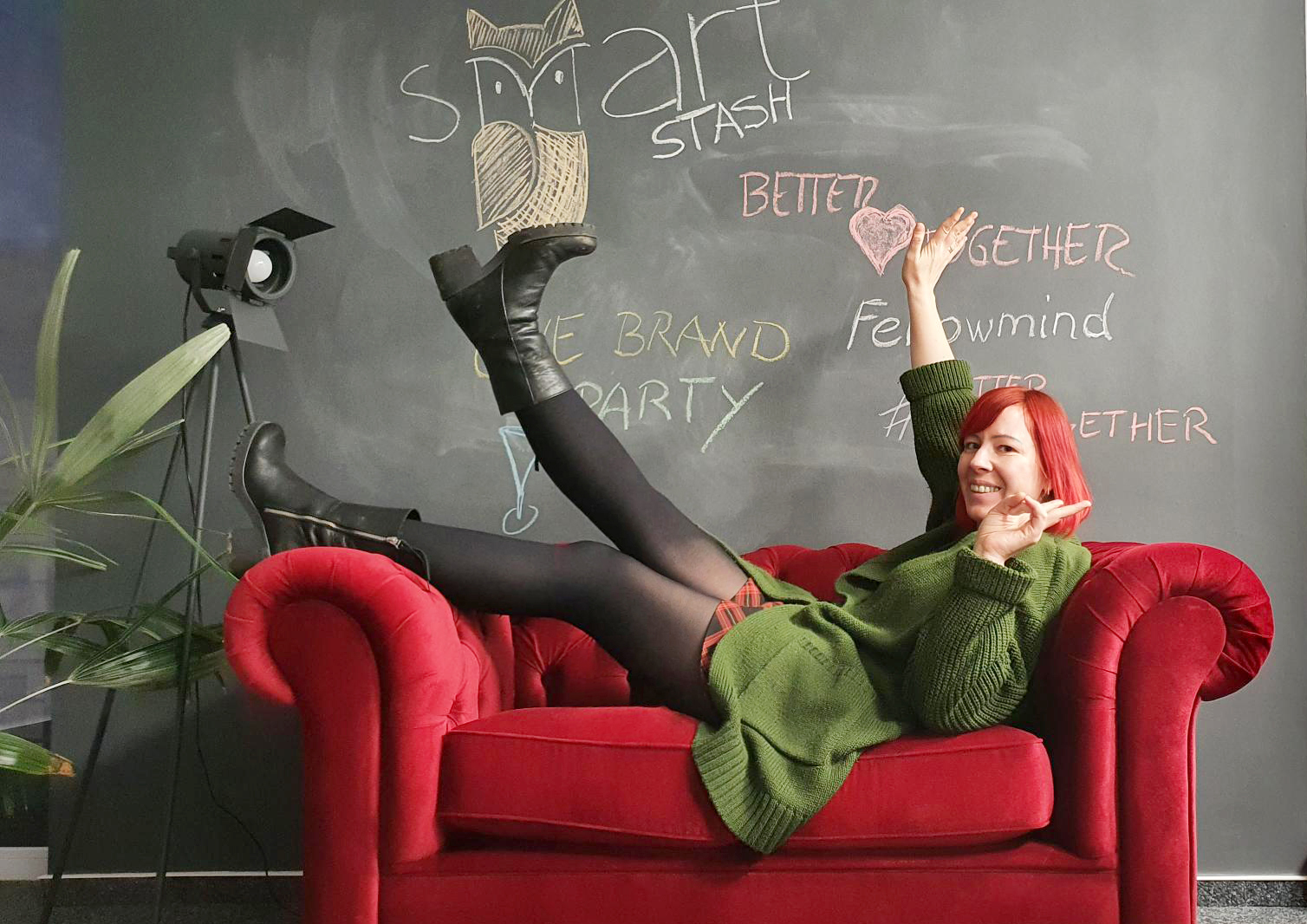 More recent contributions

November 24, 2022
Remote work has now become part of everyday working life, and this trend will continue in the future. The market research institute Gartner, for example, expects mobile working to increase to 48 percent by 2030. It is hardly surprising that this will have an impact on the way we work: According to another study, we need
Read post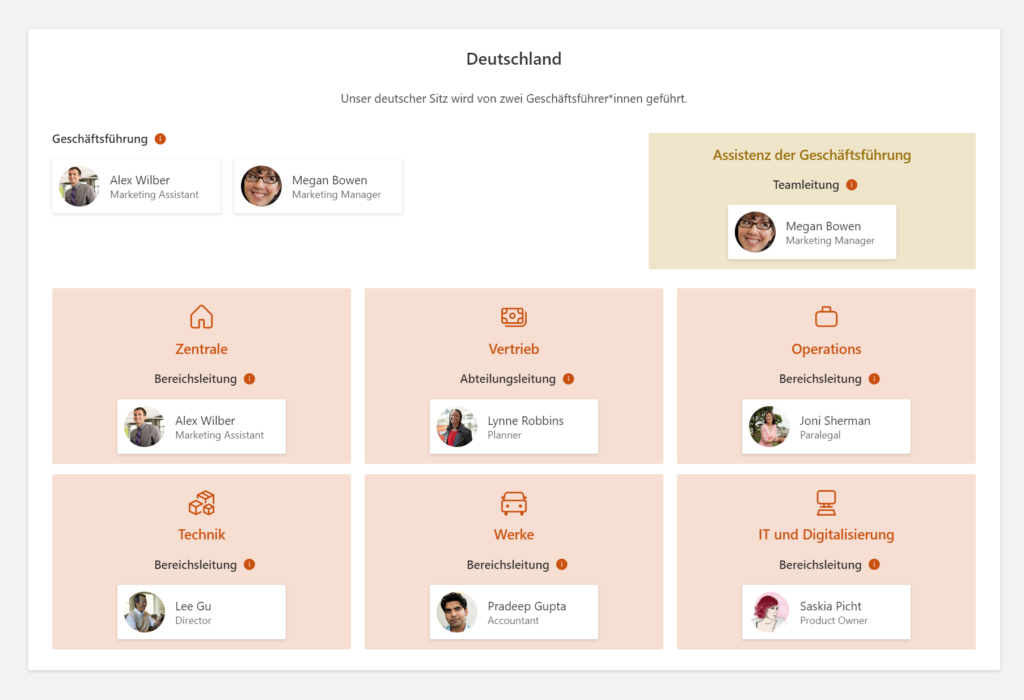 October 10, 2022
New SmartStash functions In the course of the IMS update for SmartStash, some new features flow into the quality assurance with the release update 1.8. But also the user interface has been partially revised and simplified for use. This includes usability updates of existing web parts, such as page splitting and limiting in MyStash. Brand new,
Read post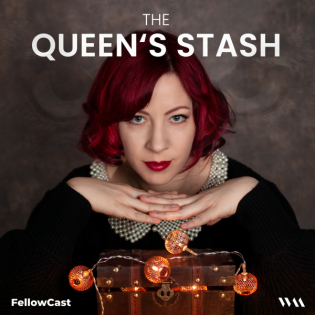 September 12, 2022
Of all kinds of integrated systems, ISO standards and synergy effects Summary: In the fifth episode, Saskia had Klaus-Oliver Welsow - founder and CEO of UWS Business Solutions GmbH - as a guest. In addition to his enthusiasm for digital process and business consulting, Klaus-Oliver is passionate about distilling his own whisky. To start things off, Saskia and Klaus-Oliver talk about what
Read post