A smart feature set for better knowledge management
Get to know our feature highlights and learn how SmartStash will revolutionise your knowledge management!
The SmartStash Role Model
Our role model allows us to offer a separate set of functions for each participant in the knowledge management process.




The reader
We have features that make it easier to find and consume content. Readers get notifications about content they need to read and can save their own favourites. The personal dashboard and search make it easy for them to find information quickly.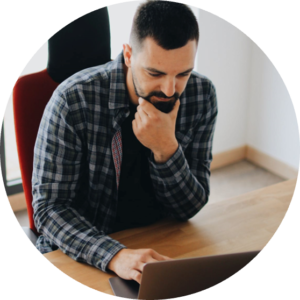 The editor
The editor has the possibility to target the right employees with their information and ensure that it is read. The resubmission helps to keep content up to date and not to forget anything.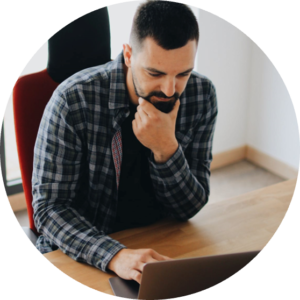 The Examiner / Releaser
A customisable approval process ensures that content is only visible to readers after it has been checked. The read confirmation function and related evaluations can be used to ensure that information is noticed.
The Admin
The technically responsible person can manage all permissions and licences in a single Admin Centre and does not need to be a SharePoint specialist to do so.
The SmartStash feature highlights
Get an overview of the most important functions of SmartStash - there is something for everyone in the knowledge management ecosystem. It leaves nothing to be desired. For more information and full details, contact us for a personal demo.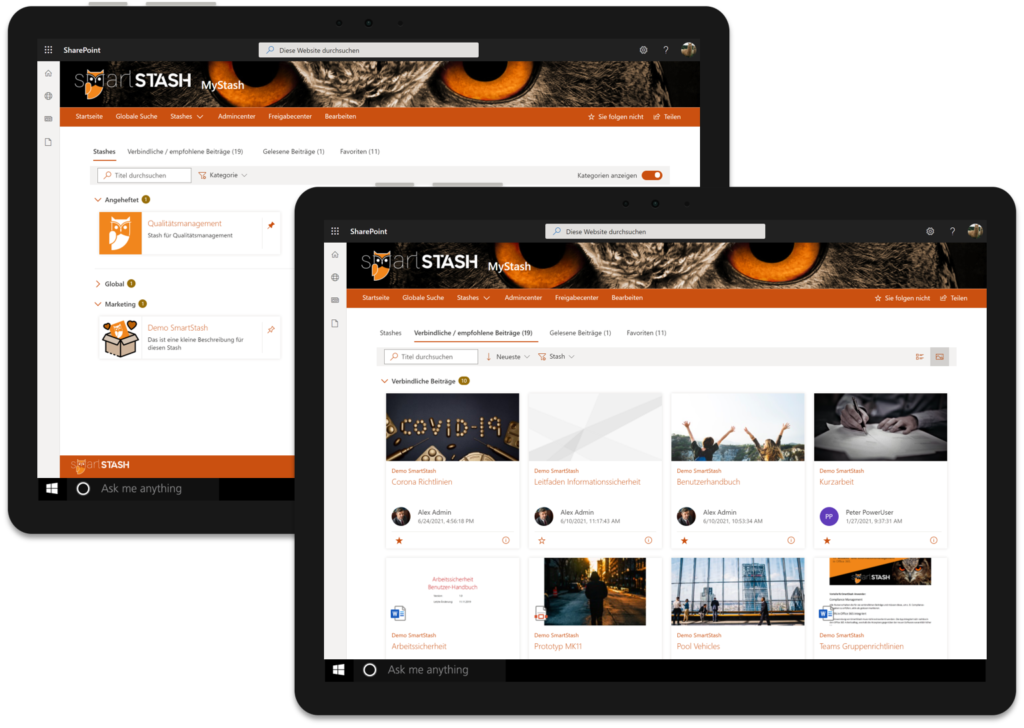 The central dashboard
MyStash is the central dashboard for your employees. From all the manuals in your SmartStash, they can see all the individual pieces of information at a glance - those they still need to read, those they have already read or those they have memorised individually.
This way, every employee always has his or her personal working knowledge at hand - without having to search for it for a long time.

Integrated processes for less effort and a living system
SmartStash takes care of many administrative and information tasks for you. For example, in addition to a 1- or 2-step approval process, there are also automatic notifications of changes to important information for relevant target groups. New employees automatically receive the appropriate information for their role on their first day of work in MyStash. The reminder function allows authors to automatically remind their target groups repeatedly of information they have not yet read, and editors can be reminded by the system to check their content on a regular basis so that nothing gets out of date!
One admin centre - for everything
Your staff should be able to concentrate on content and not on administration. Regardless of whether you are an administrator or a super user in a single area - the Admin Centre offers every user all important settings in a central location. No special SharePoint knowledge is required. Through granular role assignment, users only see areas to which they have access and can, for example, view evaluations of the content and running processes.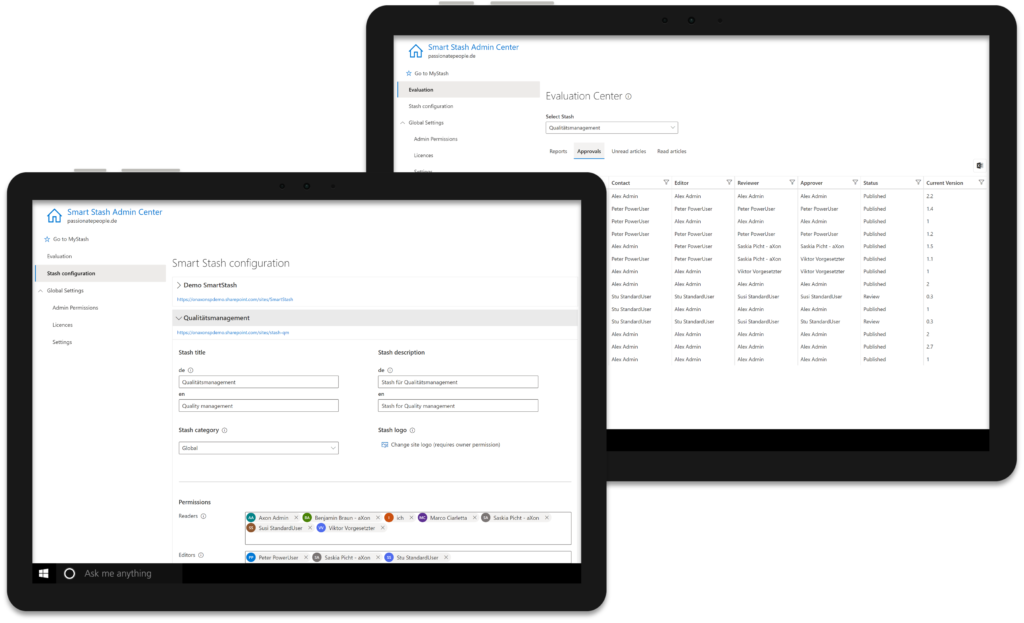 New ideas again and again
All our everyday challenges, as well as those of our customers and partners, flow into the development of SmartStash. This means we never run out of ideas. We take our customers' feedback very seriously and are constantly expanding SmartStash with new functions in all areas. But functionality alone is not everything - you can also learn how to use and implement SmartStash and SharePoint Online correctly and which other Office 365 services you can use in combination with SmartStash.
In our knowledge section you can find interesting highlights about new versions, what we are currently working on or what tips we would like to share with you. Also, contact us for a demo and we'll tell you what we can offer to help you get the most out of your SmartStash project.