SmartStash supports your knowledge management culture
The optimal knowledge management process supported by SmartStash in the Microsoft 365 platform - here's how you can bring it to life
What does the optimal knowledge management process look like?
There are many different approaches to the "optimal" knowledge management process. However, the most important phases that are repeatedly passed through during the lifetime of knowledge can be summarized into these four: Identify, Write Down, Distribute, and Maintain.
With SmartStash, you rely on a platform that supports you in all phases of knowledge management and which integrates seamlessly with proven and familiar Microsoft tools such as Teams and SharePoint Online. You continue to use your familiar Microsoft digital working environment, but SmartStash simply makes it much more, so that your knowledge management process really succeeds.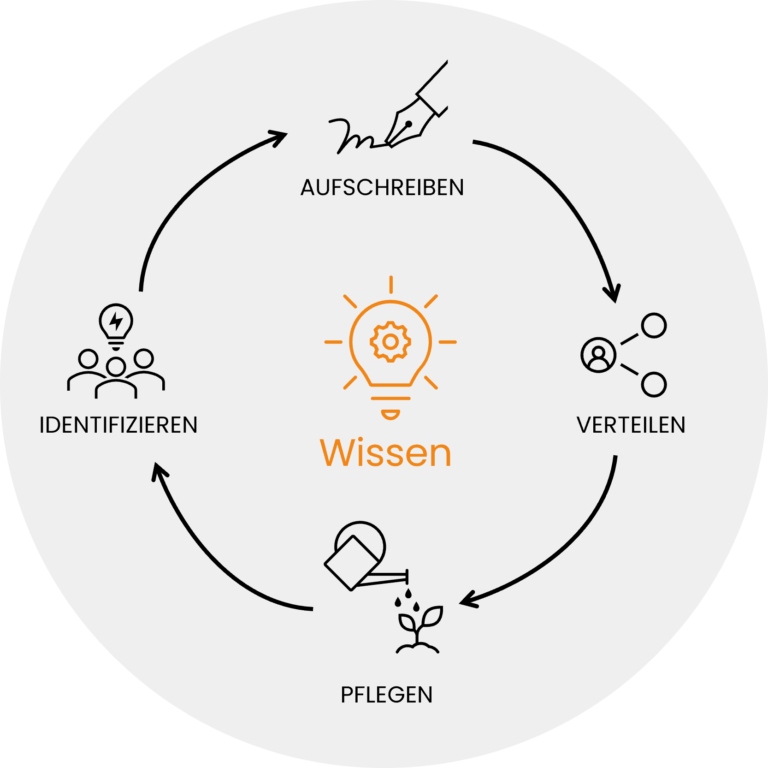 How does SmartStash support?


The identification of knowledge
Knowledge is created in many places during daily collaboration within a company. If this collaboration takes place in Microsoft Teams, there is information on many things somewhere, but no structure to really distribute and retrieve knowledge. In existing team rooms, there is also no direct link to existing information.


SmartStash in Teams
SmartStash brings knowledge to team rooms.
Updates of existing contributions can be made directly in the working context.
All information, also from other areas, is directly available.
The Microsoft integration turns work documents into knowledge documents in just a few steps: simply move and publish documents, or enrich existing knowledge contributions with new information directly from Teams.
Writing down and visualizing
Writing down or visualizing knowledge is the most important step in making it available to many employees. It is not only important that "it is somewhere" - the right format, accessibility and a placement outside the own work silo are crucial.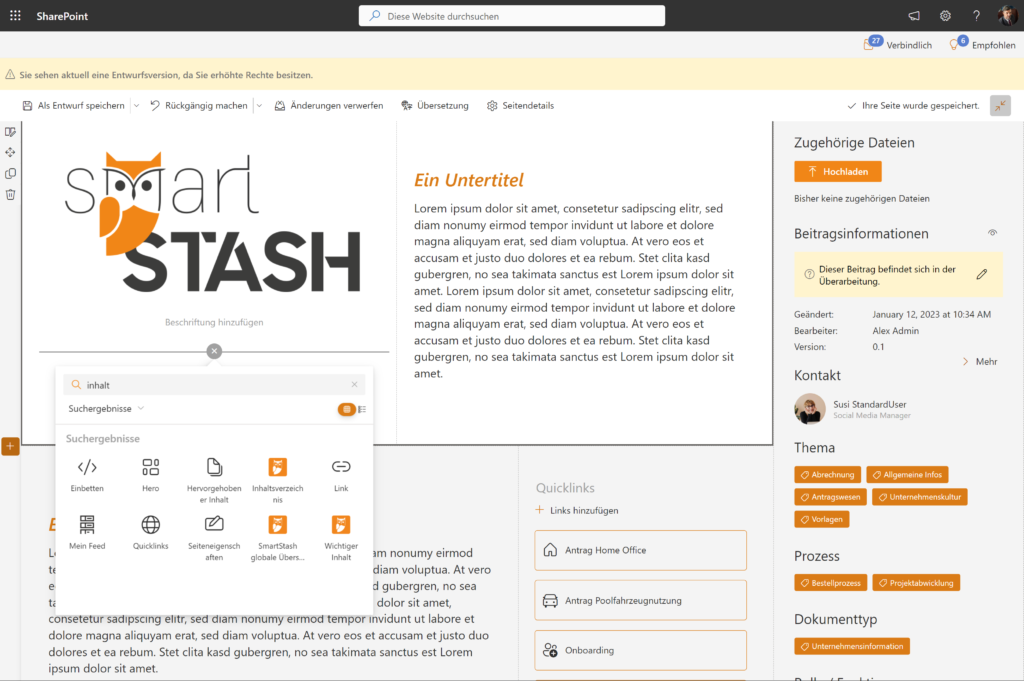 Modern UI and SmartStash
SharePoint Online's modern user interface makes it quick and easy to compile information, prepare it in a visually appealing way, and make it accessible. Easily integrate texts, images, media and many document types into a knowledge article. The additional SmartStash modules provide even more options for structuring content and making it easy to understand.
The distribution of knowledge
Not having enough information to do your daily work optimally, or being overloaded by too much information and therefore not really noticing any of it? - That is the result of not distributing information to the right target group. The easier and faster the right employee finds the right information at the right time - the more efficiently they can work.


Do not search - but find!
Information is available in more than one place, in structures - as individual and flexible as your company. Your employees would rather search in the content, or narrow down a result set with quick filters? Or would you like to click through visual hierarchies? From now on, you can offer everything at once.

Personal Dashboard
The personal dashboard connects all knowledge areas, unread information and personal favorites in one central place.
Important information must be read!
Notifications and reminders alert employees to important information through the system so nothing gets lost.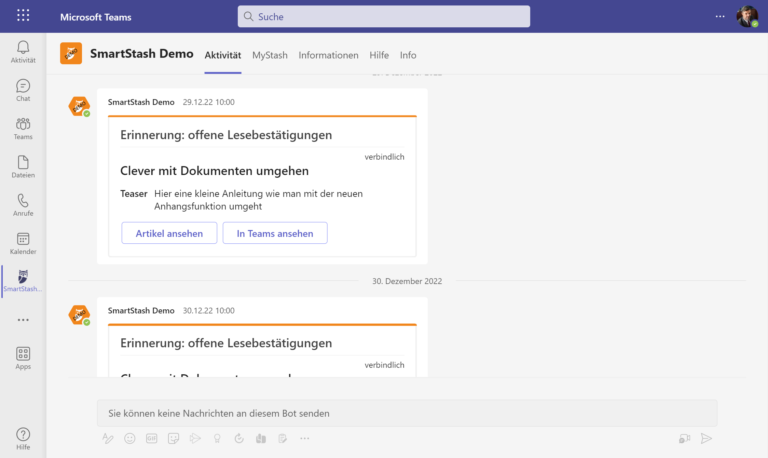 Distribute to specific target groups
Assign information only to specific groups or employees to avoid overwhelm.
New employees in groups automatically receive relevant knowledge content.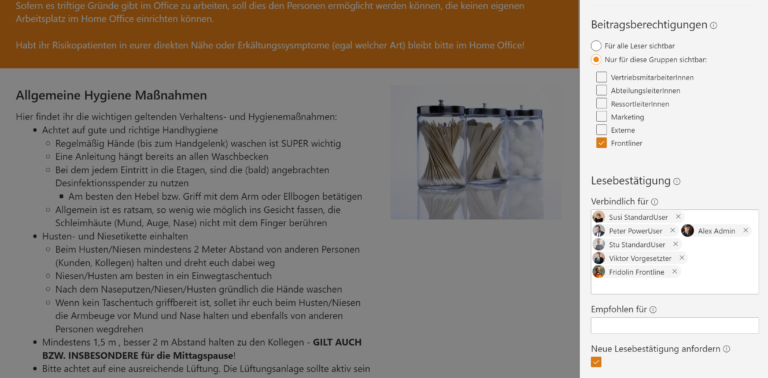 Maintaining and developing knowledge
Distributed once, then never looked at again? Keeping up-to-date and regularly sorting out outdated information is one of the most frequently neglected steps in knowledge management and causes the greatest frustration among users.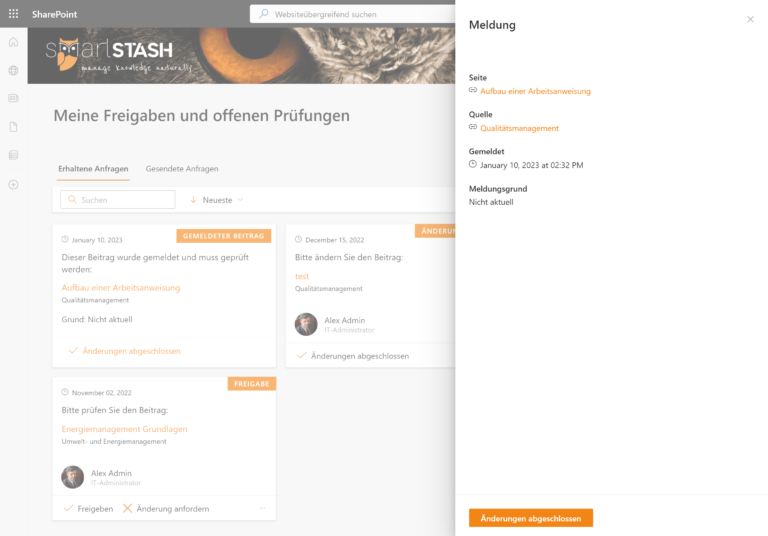 Maintain and keep up to date
Automatic update checks and reminders to responsible parties, reporting function for inconsistent content by readers and responsible parties, and approval processes for sensitive content ensure that the world of knowledge is always up-to-date.
Content should no longer appear in overviews, but should remain in the background? The draft and publication management allows the constant further development of existing content directly in the system, without making it directly available to everyone.
Evaluations of operations and the status of content
In the SmartStash evaluation center, you can always see which content is outdated or stuck in processes and manage to maintain an overview at all times. You can evaluate each knowledge area individually and give different responsible persons access only to their own area.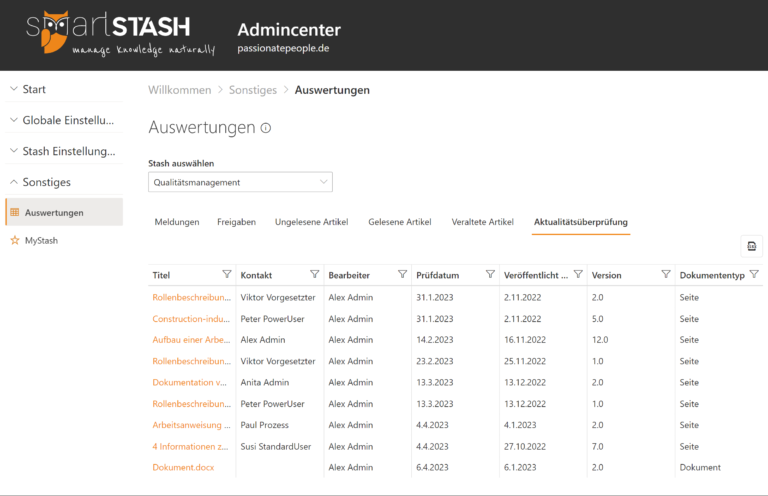 Curious about more SmartStash features?
Contact us and we will be happy to show you all the important functions in a personal demonstration - remotely, of course!
Important factors in the introduction of knowledge management in the company
Knowledge management has to work of course, introduce a culture and not just a software! - SmartStash helps you as a tool to make knowledge available to everyone in a structured way, but that does not solve all challenges. If you have not yet introduced and lived a knowledge management culture in your company, then it is high time to start.
Six pillars of a successful knowledge management organization
You would like to establish knowledge management in your company for the first time?
Our experienced and certified Modern Work and Change consultants are not only available for training and setting up SmartStash, but also accompany the introduction of completely new digital knowledge processes, roles and a modern culture in the company if required. Contact us.