The Knowledge Management AddOn for Office 365
Get to know the different areas of application of SmartStash and find out how SmartStash will also revolutionise the knowledge management process in your company!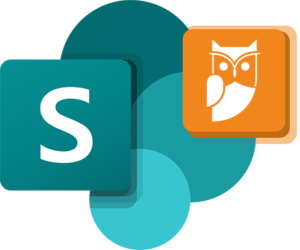 Knowledge management made easy with SmartStash
Establishing processes in a company is not an easy undertaking. Therefore, at least the tools for it should be easy and intuitive to use! SmartStash is an Office 365 application developed by Fellowmind Germany GmbH that makes it much easier for you to introduce knowledge management. The maintenance, control and auditing of the content is so simple that you can primarily concentrate on establishing the necessary specifications.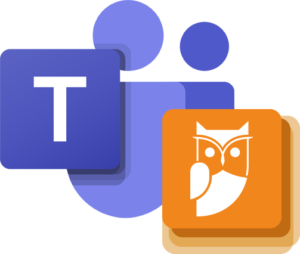 Take advantage of the platform benefits that SmartStash brings with it
SmartStash's seamless integration with Office 365 eliminates all typical implementation and establishment issues:
No resource blocking necessary to build the platform
No development of an interface necessary
No more external platform to maintain
No new (to be learned) software for the employees
All functions from Office 365 can be combined with SmartStash, you don't have to do without anything
100% integrated with Office 365 SharePoint
Can be integrated into Microsoft Teams
Can be integrated into Microsoft SharePoint workflows
Compliance management functions
ISO standards can be mapped
Document control
Information can be distributed as relevant and interesting
Information can be distributed to individuals and teams
Quality management
Versioning possible
Release and reminder workflows
Process-controlled audit possible
Intelligent full-text search, incl. documents
Simple and intuitive user interface
Direct editing of many documents possible (Word, Excel, PP etc.)
Flexible right-roll system
Flagging system - staff actively participate in keeping the content up to date
Own licence overview in the Admincenter
Email and team notifications can be customised
Web parts for structured content maintenance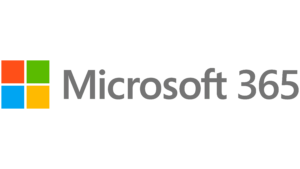 Office 365 as a basis
SmartStash is the simple solution for corporate documentation, document management and organisational development in Office 365. Relevant knowledge is centrally maintained in the SharePoint database and made available to each user in a targeted manner via the rights-role system. The software also provides the basis for fulfilling various legal requirements as an integrated management system (IMS).
Use the services provided by Microsoft 365 and the highest security standards to know that your company knowledge is secure and at the same time accessible to the right employees.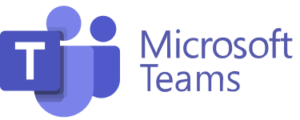 Seamless integration with Microsoft Teams
SmartStash - based on SharePoint Online - is the ideal software for implementing knowledge management with Microsoft Teams. Certain pages of the SharePoint add-on are conveniently added to the Teams tabs for this purpose. Any channel, team or chat! Users work within the Teams interface with SmartStash and no longer need to switch applications. They execute all actions and workflows of SmartStash directly in Teams, thus creating an ideal interaction with Microsoft Teams knowledge management.
Receive notifications about new tasks and new posts in SmartStash directly from the Teams app. This way, your employees will no longer miss any important changes!
Whether Teams or SharePoint - with the mobile apps you always have SmartStash with you!
SmartStash is fully supported by the free Microsoft Standard Apps and thus allows mobile use to the same extent as on the desktop. Wherever you are, with whatever device you want to access - your important corporate knowledge is always with you - whether in the car, on the production floor or in the company kitchen. An entire knowledge ecosystem that fits in your pocket.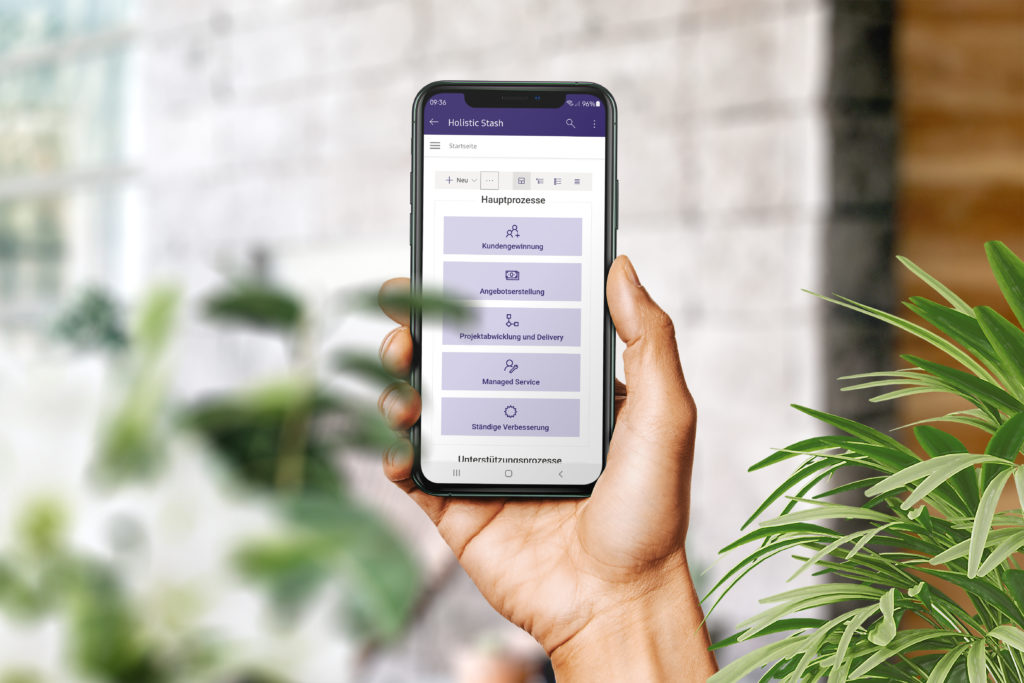 Is SmartStash actually relevant for everyone?
Knowledge management is an indispensable asset for your company - no matter what industry you are in. To be more agile and innovative in the future and to offer your customers the best possible service.
The advantages of knowledge management cannot be denied: Faster access to important information facilitates daily work, creates satisfied employees and thus increases the overall performance of the company.
SmartStash industry examples of use: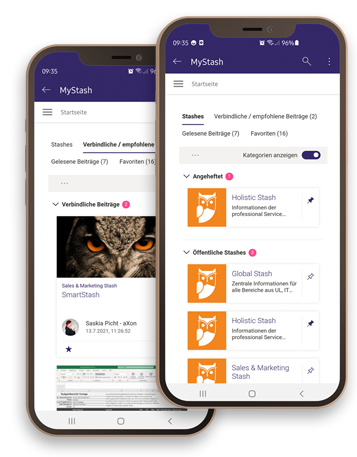 Integrate your firstline workers!
There are many good reasons to integrate your service, production and area workers into your digital workplace. SmartStash works on your employee's smartphone without an office workstation. This means that important knowledge for reference is always within reach and always up to date. Printed work instructions that have not been replaced in time with new versions are a thing of the past.
Via the smartphone, employees can also directly confirm which changes have been taken note of - and you can track this centrally!
Quality Management Manual with SmartStash
Do you need a structured filing system to record documents and processes, keep them up-to-date and distribute them to the right target groups? SmartStash supports you in this! Say goodbye to dusty folder structures on the fileshare and complicated email-based approval processes. Push your finished information from your collaboration environment (for example Microsoft Teams or OneDrive) directly into QM Stash. The taxonomy functions allow you to link each document directly to the corresponding chapters.
You can also assign other tags - for example, topics, roles or locations where the information is valid.
Through the direct integration into the Microsoft 365 world, you can access further great functions - such as document encryption or seamless versioning. This way, even with frequent changes, you always keep track of who adapted what and when.
The role model and associated approval centre provided by SmartStash make your approval processes automatic. You can granularly control who has to write, approve and review. Are certain documents only intended for executives? SmartStash has an answer for this too.
The personal dashboard "MyStash" then carries the knowledge directly to the users. Stop letting work instructions gather dust in different places - use one and the same system for all those involved in the knowledge management process. Because good quality management also lives from the fact that knowledge is present among the employees, improvements are perceived and are directly transferred into everyday life.
THE KNOWLEDGE
The circle of "knowers" does not simply include customers, but partners & friends who strive for the same vision as we do: To let knowledge flourish naturally in the company!
In doing so, all parties rely on a trusting and long-term partnership.