Individual authorizations for articles and managed documents
Knowledge for everyone - but not everything for everyone! In this post, they get tips on how and when to use SmartStash audiences / permissions for individual items and managed documents.
What you need to know about permissions and managed audiences in SmartStash
You probably already know that a stash may be necessary per department, per location, or due to other company structures. Like for example different management areas: Quality Management, Environmental Management or Risk Management.
Access to each stash is done via permissions of groups or individuals.
Only within the employees/groups authorized for the Stash can they create Managed audiences. It is possible (but not in the sense of the inventor!) to add people/groups of another stash to the Managed Audience, but this can lead to technical problems.
Example:
A Stash is accessible only to Site A employees.
If we now add another site (let's creatively call it site B) to the managed audience of Stash site A only, the employees of site B will still not be able to access and read the article!
Why is that?
Because the location B is not specified under permissions!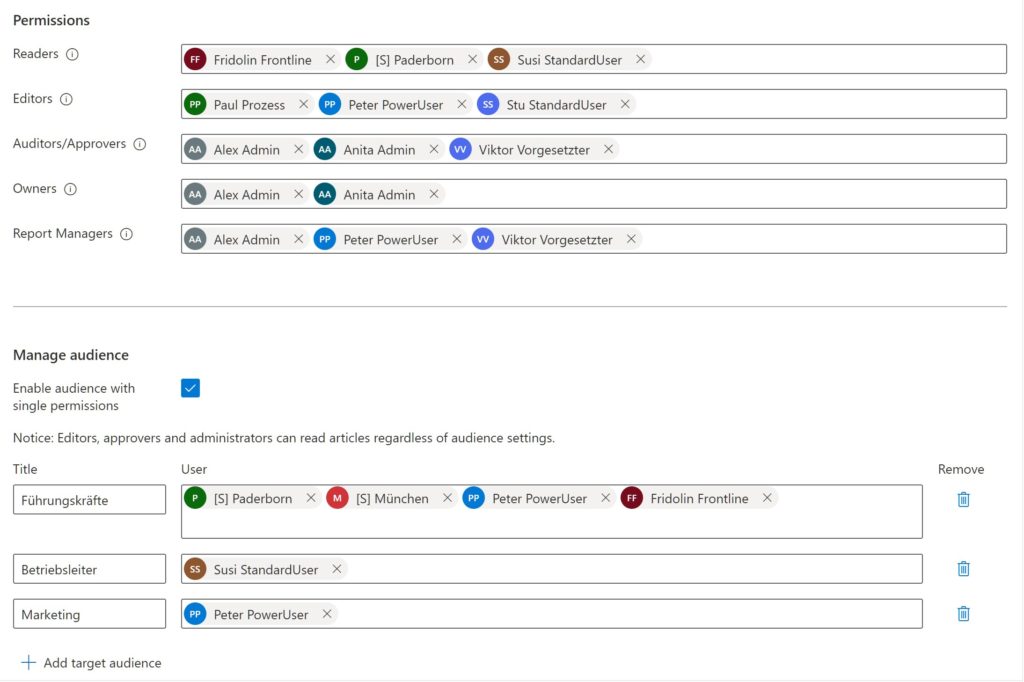 How do I create managed audiences?
First, check the "Enable audience with single permission" box. Then you are ready to go!
If IT already maintains AD (active directory) groups for specific teams or departments, they can use them to create their managed audience! Office 365 and Microsoft Teams groups can also be used. In addition, you can also manually create individual users as a managed audience. As you can see, there are no limits when it comes to flexible information distribution!
When and why is it worth using managed audience?
The larger the organization, the more thoughtful and granular the information distribution becomes. We recommend the use of managed audience for the following reasons:
Only a targeted group of people can read certain information
Users are not overwhelmed with information that is irrelevant to them
Users receive only the information relevant to THEM
Everything centrally administered!
Examples in everyday (work) life
All HR policies are in a stash, but some HR policies should only be visible to managers here
A global franchise manual, which only needs to provide specific articles/documents per country or region


More recent contributions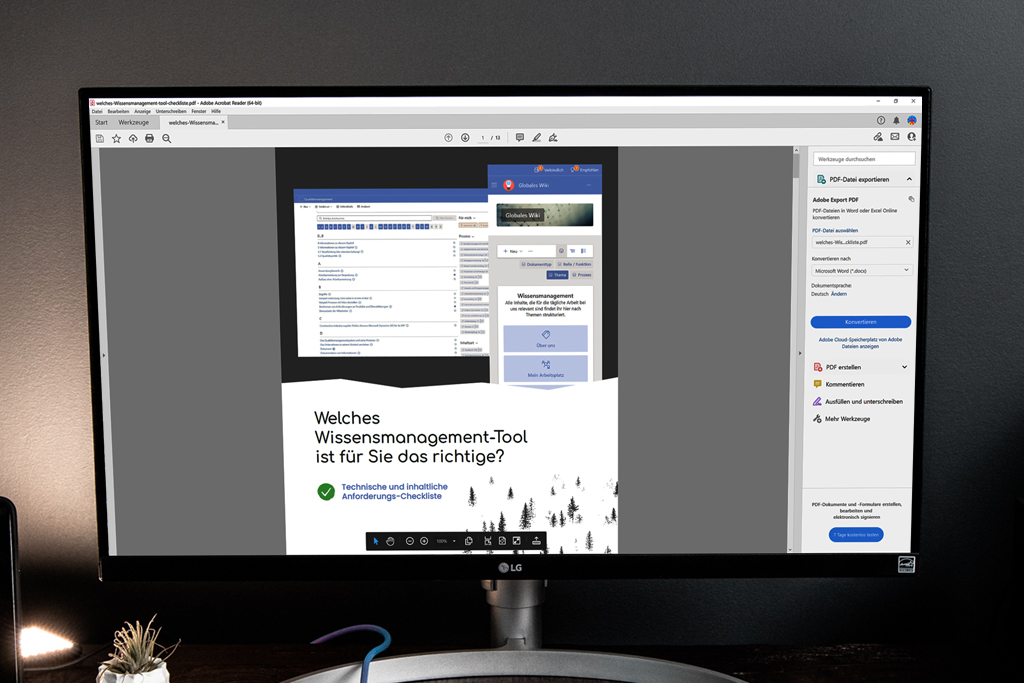 August 25, 2023
Proper and modern knowledge management, which can easily grow with your company, is built on three pillars: Appreciation, tools and processes. By tool, of course, we mean the software, the tool with which your entire company works centrally. Since the selection of the right software for your company is elementary, we have
Read post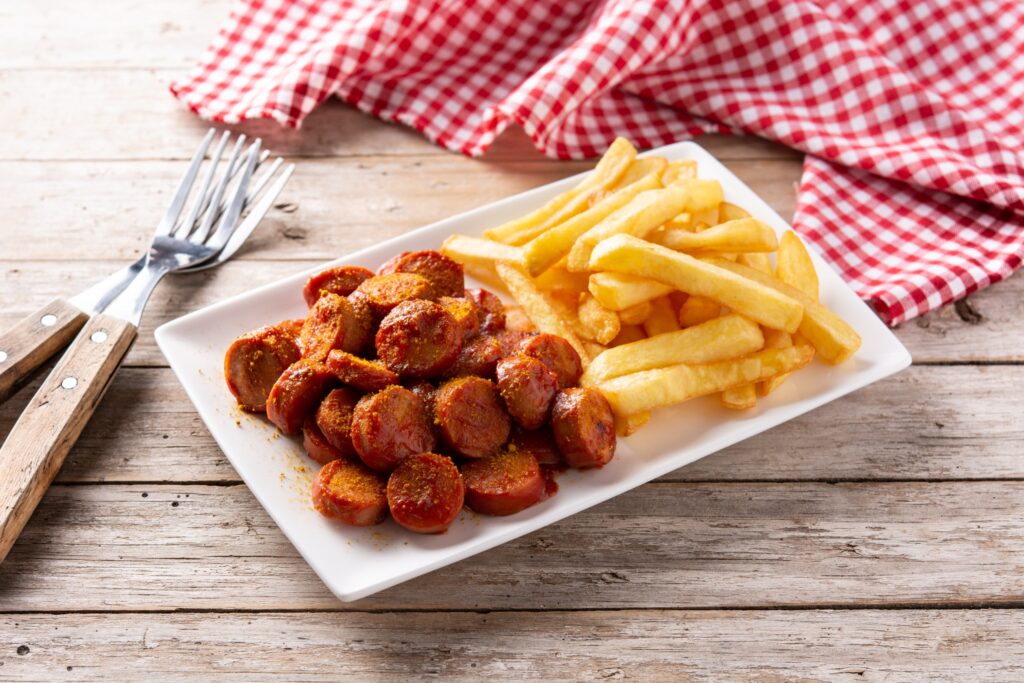 August 11, 2023
"SmartStash - I'm in!" It is impossible to imagine Germany's city centers without Kochlöffel, with its snack classics such as grilled chicken or currywurst serving happy guests in around 80 restaurants every day. Kochlöffel GmbH is not only a successful franchise company with around 1000 employees, but also a family business in its 2nd generation. With
Read post

November 24, 2022
Remote work has now become part of everyday working life, and this trend will continue in the future. The market research institute Gartner, for example, expects mobile working to increase to 48 percent by 2030. It is hardly surprising that this will have an impact on the way we work: According to another study, we need
Read post